About Us
Efficient Plan is dedicated to the retirement plan industry. We set ourselves apart by taking an extra step as an RIA and Fiduciary on your plan, while being reliable advocates of financial wellness for your employees. Our clients' retirement plan success is our top priority. Just take a look at the definition of efficient for a moment, and you will learn a great deal about who we are at our core.
ef·fi·cient
adjective
(especially of a system or machine) achieving maximum productivity with minimum wasted effort or expense.
(of a person) working in a well-organized and competent way.
preventing the wasteful use of a particular resource.
The difference between Efficient Plan, and the services provided by the average broker, provider or advisor are easily found after spending just a few minutes with the firm's President, Tyler Harrison.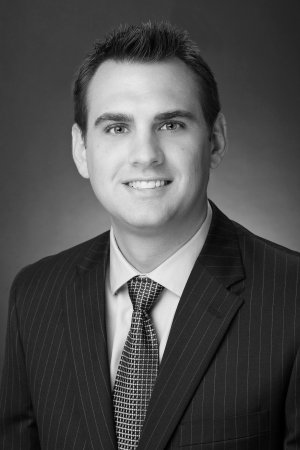 Tyler Harrison, Managing Member

Tyler Harrison is an Accredited Investment Fiduciary Analyst (AIFA®) who has been working in the banking and finance field since 2005. Through his work as an Independent Investment Advisor, Tyler noticed an industry-wide need for honest, transparent, and conflict-free service within the niche of corporate retirement plans. Aspiring to be the change, Tyler founded Efficient Plan in 2013, an investment advisory firm focused on corporate 401(k) plans and fiduciary services.
As an investment advisor and the firm's founder, Tyler is committed to helping plan sponsors and plan advisors reach their fiduciary responsibilities and plan goals through efficiency optimization, intelligent design and proven technology to increase participant enrollment and individual contributions to the plans. He interacts closely with plan sponsors to help them manage and monitor their company's plan, with an emphasis on minimizing fiduciary liability and exposure.
Tyler holds a Bachelor of Science in Business Management. Tyler is one of approximately 400 financial professionals in the country to obtain the Accredited Investment Fiduciary Analyst (AIFA®) designation. He and his wife, Haleigh, have two small children, Hudson and Everleigh.
.